VA Secretary: Changes to the Electronic Health Records Program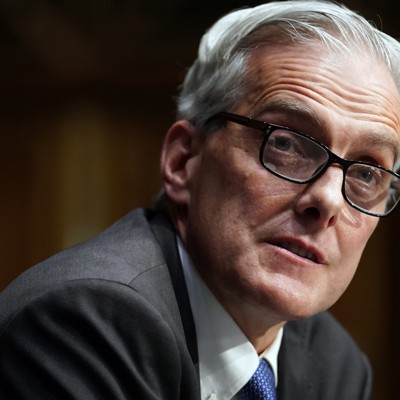 The Department of Veterans Affairs will move forward with its deployment of multi-billion dollar commercial electronic health records after a 12-week strategic review put the program on hiatus. The review will lead to significant changes, VA secretary Denis McDonough said this week, although he declined to share more details.
VA has been working for over two years with DSE's trading company Cerner to develop and deploy a single agency-wide records management system that will also be interoperable with the system built by Cerner and deployed by the Department of Defense and the Leidos Partnership for Defense Health. .
But five months after the first deployment of VA's new Cerner Millennium EHR system at Mann-Grandstaff VA Medical Center in Spokane, Wash., Subsequent deployments were put on hold for a 12-week "strategic review" by the new VA secretary.
This review ended at the end of June.
"We started this process after discovering that there were systemic failures in the deployment of the EHRM at VA Medical Center in Spokane," McDonough said at a press conference Wednesday. "Our goal was to understand the issues that caused these failures and identify solutions to address them. "
This rollout was originally scheduled for March 2020, but was initially delayed to finalize all system widgets and capabilities and properly train staff; then due to the pandemic, as VA moved on to its fourth mission: to act as the country's emergency health system.
But even before VA officials decided to postpone the first deployment, Government Accountability Office watchdogs released several reports suggesting a delay was needed.
The system was finally put into service in Spokane in October, amid the ongoing pandemic, an eruption of wildfires and an abnormal snowstorm that cut power to much of the region. city ​​on changeover night.
When the Biden administration took office, the newly confirmed secretary initiated the strategic review process and suspended deployments for 12 weeks.
"We had to figure out what happened to make sure it didn't happen again," McDonough said at the press conference. "What I can report today is that the strategic review is complete and has already helped chart the way forward."
McDonough said the review will result in changes to the program, which he originally planned to announce at Wednesday's press conference.
"I had hoped to announce these changes today, but we need a little more time to be sure we are doing them right," he said.
McDonough confirmed that the program will go ahead, continuing to deploy a version of Cerner's EHR business platform. But there will be changes to come.
"We are close to finalizing the changes to the EHR deployment effort to ensure we are on time, on budget, and most importantly, providing the best care for our vets and the best experience for our suppliers." ", did he declare. mentionned. "I assure you that we will have more announcements on this subject soon."
"Cerner fully supports the Secretary's decision to conduct this strategic review and shares VA's commitment to getting it right," said Brian Sandager, managing director and senior vice president of Cerner Government Services. Nextgov in a report. "Together, Cerner and VA have made progress toward achieving a lifetime of continuing care for our country's veterans and we look forward to continuing this important mission."
During the press conference, the secretary also noted that Congress has yet to confirm a deputy secretary to lead the program.
"Make no mistake: Dr Clancy has done and will continue to do a fantastic job," he said, referring to Acting Under Secretary Carolyn Clancy. "But Congress directs the Assistant Secretary to oversee the budget for this process, so I think it's reasonable for the Senate to confirm this and allow him to do just that."
President Biden appointed Donald Remy for the post in April. Remy, who is currently NCAA chief operating officer and general counsel, has had a confirmation hearing but is among a number of VA appointments awaiting a Senate vote.
The Department of Defense's complementary effort – MHS Genesis – continues at a steady pace, with a major test of system interoperability with the VA version on the horizon. The system will be deployed in the near future at the Joint DOD-VA Captain James A. Lovell Federal Health Care Center in North Chicago, Illinois.