The Many Faces of Health Care: Medical Personnel Services Ensures Only the Best Health Care Providers Join the Medical Personnel of Southeast Georgia Health System |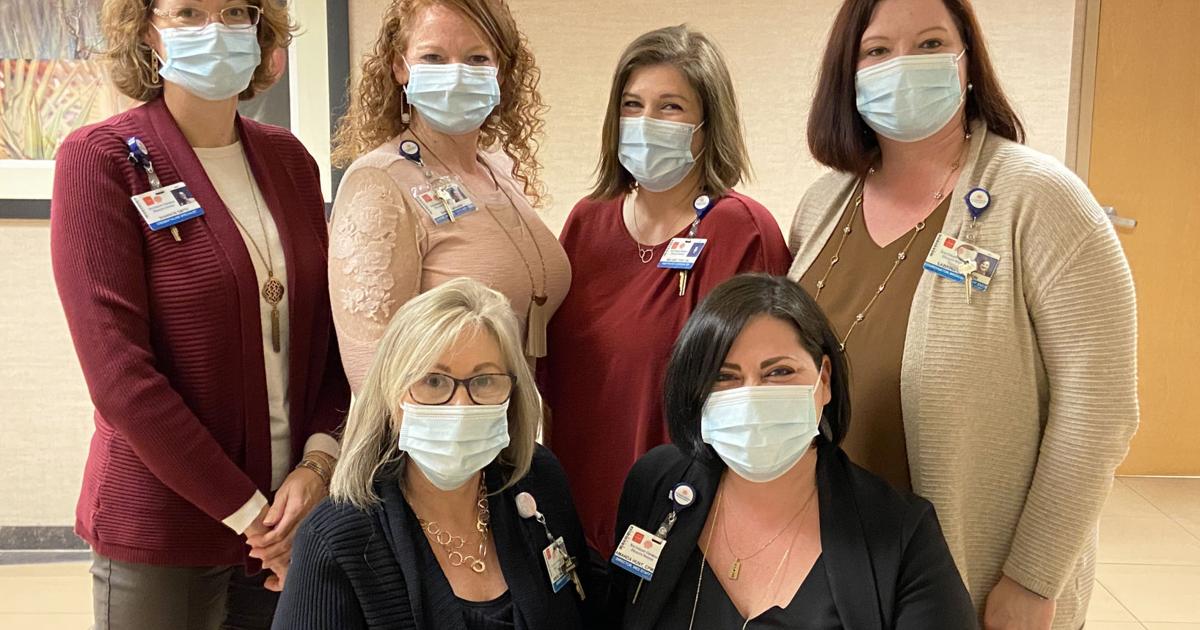 CONTRIBUTED REPORT
Medical Personnel Services ensures that only the best health care providers join the medical personnel of the Southeast Georgia Health System
Have you ever wondered how doctors, nurses, and other healthcare professionals end up at a particular hospital? Perhaps you remember your own job search process – applications, interviews, background checks, training. Considering that many healthcare providers deal with life and death, what does their hiring process entail?
To say it's laborious is an understatement. Many aspects of education, training, and licensing can determine whether a person is qualified to provide patient care. "Medical Personnel Services professionals ensure physicians and paramedics are trained or certified to provide the level of care patients require. There is a lengthy verification and eligibility process that must be completed before a supplier is granted work privileges within our organization. It's our job to process their applications, much like job applications," says Kristal Thrower, CPCS.
Thrower works as a Certified Provider Accreditation Specialist in the Medical Personnel Services Department of the Southeast Georgia Health System. There are currently 424 accredited medical providers on the Brunswick campus and 267 on the Camden campus. "We are the guardians of patient safety," says Thrower.
Director Amanda Hunt, CPCS, CPMSM, oversees this hive of activity. She understands that her team is performing an essential service, even if the public is unaware of their work. "The Medical Personnel Service is sometimes a little-known service, but what it does on a daily basis has a huge impact on organization and patient safety. Our team ensures that physicians and allied health professionals consistently provide excellent care to our patients and our community. »
The impact on patient care
The last thing you want to worry about before having surgery, giving birth, or going into the ER is whether your caregivers are capable. Patients and their families rely on the due diligence of people like Thrower and her colleagues Shannon Smith, Brandi Brauda, ​​Melanie Todd, Sabrina McPipkin and Vickie Hall to qualify the best and the brightest. As Coordinator of Medical Personnel Services, McPipkin evaluates and reviews all health care professionals in the health system. "Our department combines initial accreditation, ongoing assessments, peer review and a recertification process to ensure the best standard of care is provided to the community," says McPipkin, adding, "The quality of work that The fate of our department is extremely important to the healthcare system and the community. Knowing that providers have up-to-date certifications and training and continually evaluating their performance provides comfort and safety for patients and their families."
The work does not end when a person is accredited. Advanced nurse practitioners, physician assistants, physicians, and others who work with patients must complete continuing education courses to maintain their license or certification before they can be reappointed. "Reappointments are done every two years on a rotating basis for paramedics and doctors," says Thrower, who screens and treats all reappointees.
Go further
The way you behave when no one is watching reveals your character. Working behind the scenes, the Medical Personnel Services team may not see the impact of their work, but they know it matters. They leave no stone unturned when evaluating vendors. "Unlike job applications, credential applications require a distinct level of due diligence and can be time-consuming. Multiple levels of verification and follow-up are required. Often providers have years of education, training and practice histories that need to be checked," says Thrower. There are times when the team speeds up this process when a patient needs a specific type of care, even if it means working long hours. "We really have an incredible team; they are dedicated to what they do and always go above and beyond," says Hunt.
It takes a cool head and a relentless search for details to sort it all out. And that's in a regular year. The pandemic has led to staff shortages which have increased pressure in all departments of the health system, including medical personnel services. "Our department has seen the stress experienced by our medical staff. A greater appreciation of the true meaning of teamwork in our healthcare system has been the light at the end of the tunnel. Our office is just one of the departments that holds the whole system together," says Thrower.
"So many people have lost so much over the past year and many are still dealing with loss and grief. I think it's important for us to keep moving forward and lovingly support each other," McPipkin adds. Simple gestures, like a smile or a hello, go a long way and can brighten someone's day."
As an 11-year veteran of her department, Kristal Thrower trusts her colleagues to find the right people for the job. "I can honestly say that we have the best team right now. I'm proud that we're all working hard to make sure our community is in good hands. McPipkin agrees with his colleague, saying, "I'm very lucky to be part of a group of people who work well independently, but still work wonderfully together as a team, everyone is supportive and willing to help out when needed.
This week's article was provided by the Southeast Georgia Health System.