Six reasons to upgrade your sailboat electronics this winter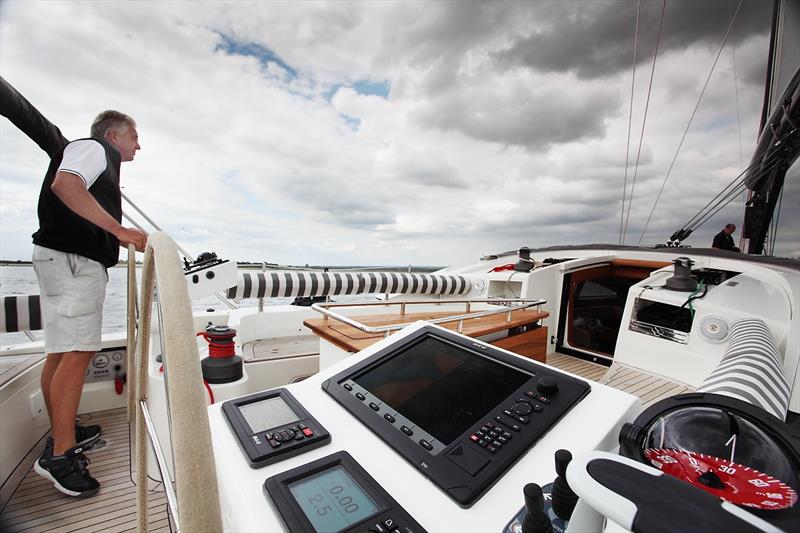 Six reasons to upgrade your sailboat electronics this winter
by B&G on Oct 22 16:00 UTC

B&G Zeus © B&G
The boating season is drawing to a close in much of the Northern Hemisphere, but that doesn't mean the work on your boat is done for the year. "The coming winter months are the best opportunity for sailors to retool their boat for the return of warmer winds," said Matt Eeles, Product Manager at B&G, the global leader in navigation and sailing instruments. .
"Technology has advanced so much over the past few years, but there are six particular aspects of why now is the time to retrofit your electronics," Eeles adds. "One, you'll spend less time preparing and more time sailing later; two, mariners will have access to more reliable and accurate navigation information; three, your reading will be easier and more accessible; four, users will have more navigation-specific technology with newer devices; five, your energy consumption will be more efficient and finally, your electronics are easier than ever to install.
Now, with the new B&G companion app, sailors can also count on improved integration with their devices by using their smartphones to sync with their chart plotters directly from the palm of their hand.
"It's a great planning tool for next year … and it's a great way to explore the latest maps, new anchorages or create your routes from the comfort of your home," Eeles said. . "Whether cruising or racing, the B&G campanion app offers an on-off boat experience that translates into more time on the water."
"Best of all, for the most part only a few key electronics are needed to dramatically improve your browsing experience and you don't always need to replace everything," Eeles added.
A typical B&G complete refit for a 30ft cruise ship might include a WS300 wind sensor, B&G Vulcan chartplotter, VHF and DST810 sensor costing only around £ 2,300 (around $ 3,150).