Samsung Electronics is developing an 8nm RF solution: The DONG-A ILBO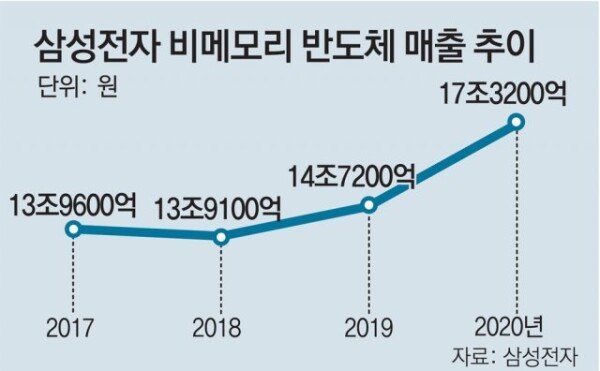 Samsung Electronics has developed a next-generation radio frequency (RF) solution based on an 8 nanometer (nm) process that could further improve its foundry technology for 5G chip solutions. The computer giant plans to aggressively target the 5G chip market with its 8nm RF foundry technology.
Samsung's latest 8nm RF process is able to reduce RF chip area by 35% and improve energy efficiency by 35% compared to the previous 14nm process. The semiconductor industry predicts that RF chips produced using the 8nm RF process will be applied to Samsung's flagship 5G smartphones scheduled for release in the second half of this year.
An RF chip is a wireless frequency transmit and receive chip that converts digital signals from the modem chip to analog signals, changing them to usable radio frequencies, and vice versa. It consists of a logic circuit for frequency band change and digital-to-analog signal conversion, and an analog circuit for frequency reception and amplification.
With the development of the 8nm RF solution, Samsung Electronics has once again proven its technological prowess in the global foundry market. This is all the more significant as it is a feat achieved in a context of fierce competition with the Taiwanese TSMC for the leadership of ultra-microprocessor technologies. Samsung Electronics has maintained the market leadership by launching more than 500 million mobile RF chips, mainly for high-end smartphones since 2017.
Dong-Il Seo [email protected]