Popular youth-run Tri-City recycling station returns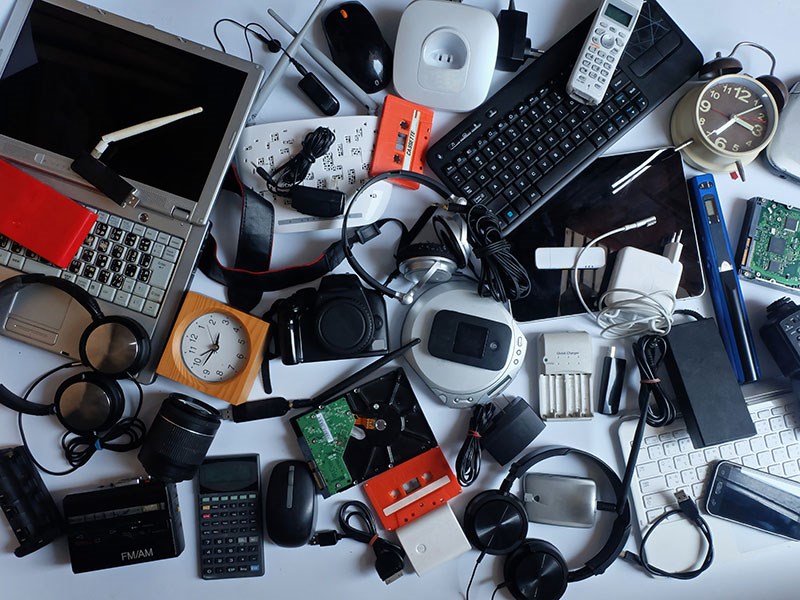 You'll soon be able to take old or broken appliances to the Coquitlam and Nikkei Garden markets, and Gleneagle Secondary's "True North E-Waste" will take care of the rest.
After collecting dozens of old electronics to renew for charity, a group of high school students from Coquitlam are now in demand.
Gleneagle Secondary's True North E-Waste is set to have stores at two Tri-Cities area Farmers' Markets: one in Coquitlam next Sunday (May 22) and one in Burnaby later in June.
Jazmine Cabaluna and her fellow student volunteers were at the Port Moody Farmers Market in April and told the News from the three cities the response was overwhelming as local residents decided to safely dispose of their unwanted or broken devices.
The Grade 11 student explains that the donations are intended for the Electronic Recycling Association (ERA) to be refurbished and redistributed to BC charities and nonprofits in need.
The pop-up station is also part of a nationwide scholarship competition that True North E-Waste entered.
Organized by ERA, it teaches full-time students how to be leaders in creating a healthy and sustainable environment by organizing an e-waste collection event.
This will be the third and fourth time that Gleneagle students will be welcomed in as many months.
True North E-Waste will be installed at the Coquitlam Farmers Market (1655 Winslow Ave.) in the parking lot of the Dogwood Pavilion on May 22 from 9 a.m. to 1 p.m.
Next, the group will be holding a booth at the Nikkei Garden Farmers Market (6688 Southoaks Cres.) in Burnaby on June 26 from 10 a.m. to 2 p.m.
Interested residents are encouraged to place any of the following unwanted electronic devices in a box or bag:
Laptops and Computers

Docking stations, hard drives and servers

Keyboards, mice and headsets

game consoles

Stereo equipment

MP3 players and tablets

Printers, fax machines, scanners and photocopiers

Mobile phones

CD/DVD players
For more information, you can email the True North E-Waste team: [email protected].
On Our Radar is something we do when we're looking forward to an event or think the public should know about it. Think you have something for that? Email us at [email protected].