Executive Spotlight: Dr. Joshua Kleederman / Prosthodontist | Business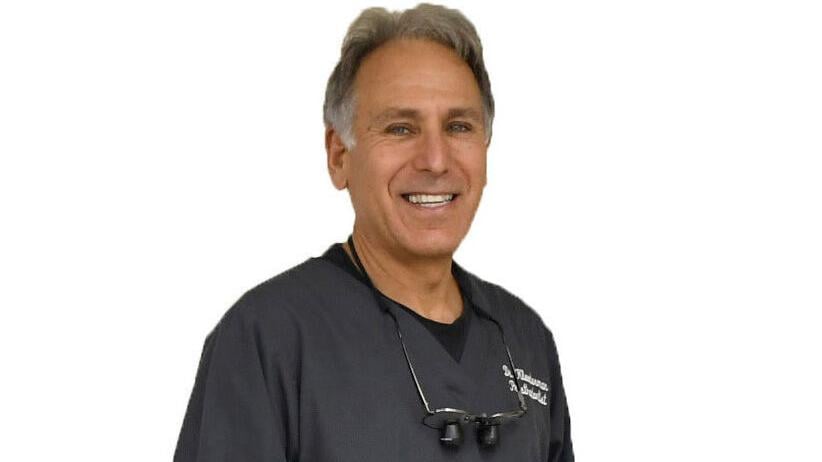 PITTSFIELD – Joshua Kleederman majored in mechanical engineering at Tufts University, then became a prosthodontist, a dentist specializing in the restoration and replacement of teeth.
At first glance, it seems that engineering and dentistry don't have much in common. But, take a closer look. Kleederman, whose practice is located in Williamstown, said the same principles that go into building a house relate to renovating a mouth, but on a smaller scale.
We spoke with Kleederman, a practicing dentist for 40 years, about his career choice and practice.
Question: Did you intend to become an engineer after finishing college?
A: No. I come from a family of doctors and dentists.
There is a great kind of professional ethics growing; you're sort of preprogrammed. … When I went to college … I never thought I wouldn't go. … You have to specialize in something.
At that time, it was the post-Sputnik era. Everything was science and medicine. So I went to school and thought engineering was what I would do, at least to begin with, with the idea that maybe this would be the undergraduate degree I could get so I could go to medical school.
Question: How did dentistry finally come into the picture?
A: My personal story was that I had a dental injury and needed to go to my dentist for treatment; maybe it was the start of my second year.
I had to come back from Boston, New Jersey to see my family's dentist, who was my cousin. I vividly remember that weekend I was there, I went to his office, and when he treated me, literally, a light bulb went on in my head.
I somehow knew I didn't want to follow in my dad's footsteps in medicine, and all of a sudden this thing was looming, like the answer. It was what I was going to do. … It never occurred to me until this weekend.
Question: What got hold of you?
A: I didn't know a vitamin from a screwdriver in dentistry, but I just liked what it was doing. … I had also spent a lot of time in areas other than New Jersey, Maine, and a lot of time in Vermont working at a summer camp in a very rural country. I knew that as an engineer, the path of this career would take me to cities where I didn't want to live.
Question: You mentioned that you didn't want to follow in your father's footsteps in medicine. How was he?
A: Norman Rockwell's accomplished doctor in a white coat was my father. He was literally the Marcus Welby of Linden, NJ …
When my sister graduated from high school, there was a class of 550 or something, and he looked at the graduates list and said he delivered half of that graduating class. He was not an obstetrician, he was a general practitioner. But in the 1950s you did it all. I remember it coming in the morning, after giving birth to babies, stinking of ether, because that was what they used.
Question: Why did you decide to focus on a dental specialty like tooth restoration?
A: I went to the University of Pennsylvania dental school. I didn't know much about it (dentistry). … You learn what interests you. …
There are various specialties. But, prosthodontists – and there weren't that many – these instructors who had prosthetic training … they were the quarterbacks of these complex cases. They called the parts. They made treatment plans. … They had great skills.
The thought process, the analysis, was less about primary emergency care than about planning, aesthetics and function. It was the 10,000 foot sight of oral health and complex cases. And I really liked it.
Again, I admired these people. I wanted to do what they were doing. I went to [Boston University] to continue in the prosthetics graduate program.
Question: How much engineering is involved in prosthetic dentistry?
A: A lot. In prosthetic dentistry, there is a lot of materials and a lot of material science, even structural analysis. Both aspects of it. One is to understand studies that involve materials, how metals work; the whole of chemistry and materials science is largely an offshoot of engineering. The other element is in a way physics, educational physics, the forces in the mouth, the problems of tension and compression.
Question: How does physics enter the picture?
A: Well, force. You bite. Vectors. The cross section of, say, a support structure, as if you were making an I-beam … Lever arms and forces. …
Consider another analogy.
Let's say you are building a house. How do you figure out how to close the roof, or do you need a special beam to remove a wall or is there enough support?
Engineers will notice. They will do a mathematical analysis of what is needed to keep this building standing, watching for collapse, sway or repair. The same thing happens in the mouth. It's just a matter of scale.
I constantly have conversations with people who are carpenters or other trades, and we have the same problems. It's just tiny in the mouth.
Question: Has technology changed what you do in the past 40 years?
A: Verry much.
In the beginning, there was no adhesive dentistry at all. There was no connection. Everything was mechanical, interlocking and cemented. There was nothing related to the organic tissue.
I think one of the huge benefits is adhesive dentistry. The use of precious metals, too, was ubiquitous; everything was cast in gold and amalgam of silver. There was really nothing white, tooth-colored, like we have today, like modern composites and bonding.
Natural tooth-colored materials and the field of ceramics have also completely revolutionized dentistry. … I hardly use precious metals anymore. There is very little metal in the mouth now. It's all ceramic.
Question: What do you mean by revolutionized?
A: With the advent of digital dentistry, there are materials that are no longer cast like we used to when we were making jewelry. It is a computer aided design of crowns made by CAT scanning. … It's more precise and faster. … Printed models instead of poured drywall. … It's very exciting for an engineer, in particular.
I appreciated all the technology, as an engineer, that comes with it, from photography – I document a lot of things – to the computer. There are so many people who reluctantly had to computerize their desks, but I liked it.
It keeps changing, but the interesting thing is that biology hasn't changed. We are still human.
Question: What's the hardest part of your job?
A: I have experience, so performing the procedure is not as difficult as planning. I think good treatment planning and deciding which options are really viable is the intriguing thing.
It's exciting. He really uses the brain. Once you're on your way to performing it, this is where your hands take over.
Some of these cases can last a year or two, with implants and complicated healing periods, working with a surgeon. I don't work alone. I work with many other specialists on these cases. So there is a lot of coordination and treatment planning. … It's a challenge, in a good way.