City may increase reserve funding to deal with future equipment failures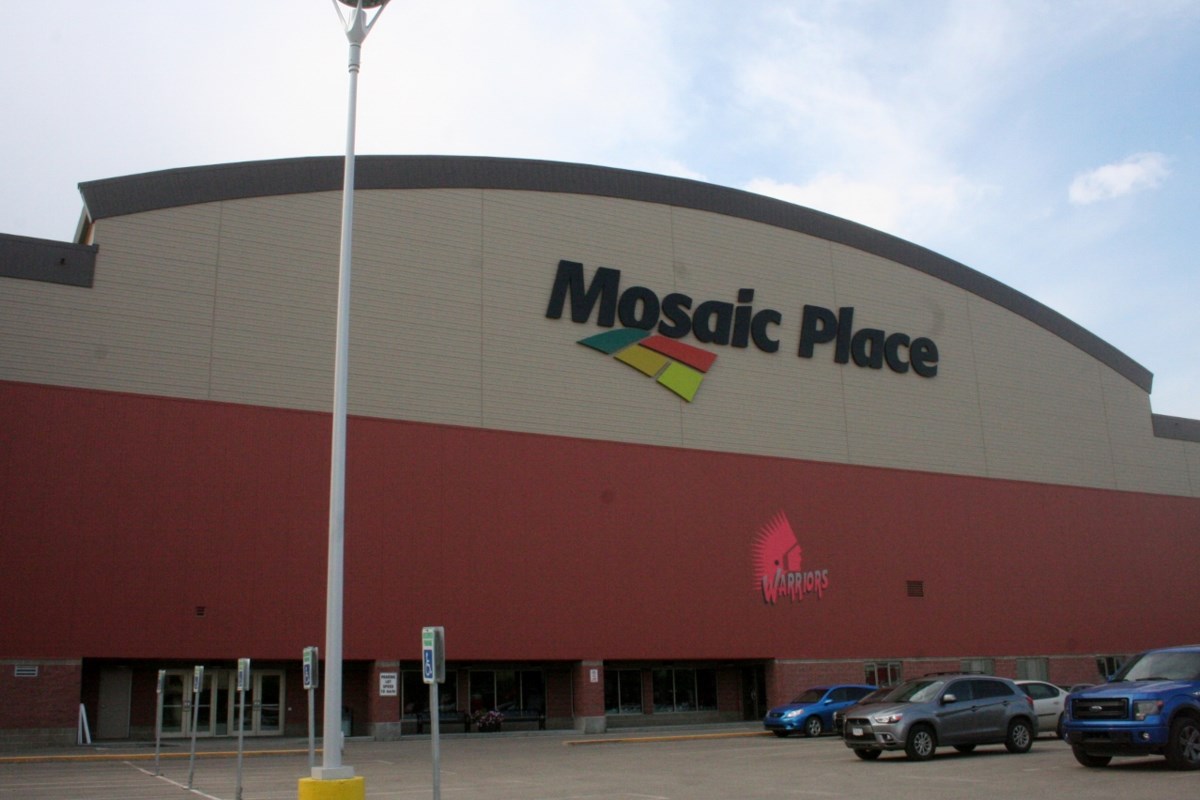 City Manager Jim Puffalt addressed the issue of mechanical failures in city-owned buildings — such as the boilers at Mosaic Place — during a media scrum.
City Hall may need to increase funding to its construction reserve accounts given that mechanical equipment such as boilers appear to have a maximum lifespan of 10 years, as Mosaic Place discovered.
At its recent meeting, City Council unanimously approved a motion allowing Mosaic Place to spend $125,000 to replace its two boilers. The heat exchangers on both devices failed in late 2021, leading to glycol leaks that could have affected the building's heating and cooling systems.
The municipality does regular preventative maintenance at places like Yara Center and Mosaic Place, but what happens is that most of the equipment doesn't seem to last more than a decade, City Manager Jim Puffalt said during of a recent media scrum. He encountered similar problems last year after his home water heater died, so he understands the limited life of the equipment.
"It (is happening in) all of our facilities. Everything about 10 years old in terms of boilers and that kind of stuff," he said. "Water heaters, RO (reverse osmosis) systems, they all seem to work. We only had to replace one at the Kinsmen (Sportsplex); the hot water tank was 10 years old.
The city administration is having conversations about increasing financial contributions to reserve accounts, which are "huge" and help the municipality pay for items, Puffalt continued.
However, he didn't know if there was enough reserve money to cover mechanical breakdowns and similar equipment replacements a decade from now. That's why he thought the reserves needed to be increased, so city officials wouldn't have to ask the council for money every time.
"I think it's definitely an unforeseen (problem). There is no way to estimate the lifespan. Around 10 years is when something will go. Unfortunately, when things fail, they fail," Puffalt said. "A lot of these things on our ice plants and buildings are pretty mission critical, so we have to come back (to the board). Fortunately, it was money we had in reserve for the building (Mosaic Place), and we can use it.
During the melee, the media pointed out that the boilers lasted 20 to 25 years and questioned whether the city had changed the way it treated water and whether filters were needed to prevent breakdowns.
"If we had the answer, that would be amazing. But I don't know what the answer is," Puffalt replied. "I know there are boilers in older buildings downtown that have been there forever. So how come they last forever and use the same water as everyone else? We just don't know what the problem is.
"Maybe we need to spend more money on boilers and not less."
Puffalt declined to speculate on whether the contractors who helped build Mosaic Place cut corners with the boilers they installed. He noted that it had been 11 years since construction, so he knew nothing of what had happened at the time.
"The hindsight is clear. When you have a budget and the costs come in, you have to find ways to cut it or you can't build. You are limited in the money you have," he added. "I (would) never say builders had cheap because I don't know, and if you're on a budget you can't do much."