Chief Medical Officer – Ministry of Health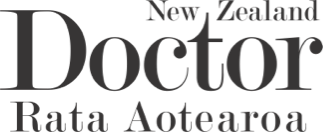 Senior strategic leadership position

Influencing and shaping health policy

Help chart the course for the future of healthcare in New Zealand
This is an opportunity to leverage your years of strategic and clinical leadership experience. Work alongside our Chief Nursing Officer and Chief Allied Health Professions Officer, and reporting directly to the Chief Health Officer, includingour leadership and guidance will guide system strategy and policy to ensure clinicians are able and empowered to deliver the health services that every New Zealander deserves.
Over the years, you will have acquired a nationally respected profile within the medical profession and a solid understanding of the complementary, and sometimes conflicting, roles played by government, the private sector and professional organizations in the field of health. You will be committed to the principles of Te Tiriti o Waitangi and have extensive experience of working in various cultural contexts, particularly in providing services to Maori and Pasifika.
This is a career-defining role – and one in which you can help chart the course for the future of healthcare in New Zealand.
More information and a copy of the job description can be found at careers.health.govt.nz
Advertising for this role ends at 5 p.m. on Tuesday, May 31, 2022. Please note: OOnly applications via our online system will be accepted.
We encourage diversity and inclusion at the Department of Health and are committed to ensuring equal opportunity in all of our employment policies and procedures. In particular, we want to ensure that accessibility needs are well taken care of, so that the recruitment process is fair and equitable for everyone. Therefore, please let us know if there is any support we can provide to ensure that the recruitment process is fully accessible to you. You can contact us at [email protected] Or on +64 4466 5318 if you would like to discuss your accessibility needs.